Spicewood Bookkeeping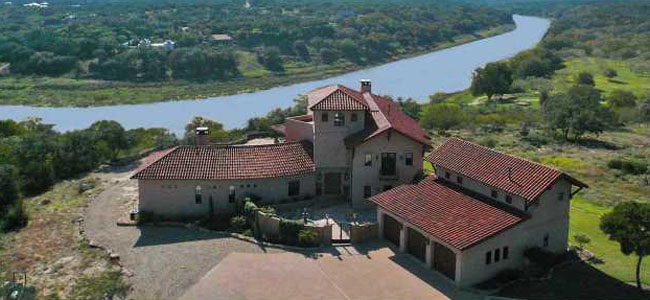 Spicewood bookkeeping services
Whether you need help with managing your books, tax preparation or accounts payable and receivable support, our bookkeeping service can help. At Bookkeeping by Angie, we have over 25 years' experience serving the bookkeeping needs of businesses in central Texas and the Hill Country. It doesn't matter if you are a small business or CPA; we have a wide variety of affordable bookkeeping services that match your needs.
Discover how our Spicewood bookkeeping services can help you grow your business today!
As a small business owner, you already know that time is money. One minute spent on the wrong thing can cost you hundreds, even thousands of dollars in profits. When you started your business, you wanted to focus on the areas where you truly shine; not doing administrative tasks all day. That's where our Spicewood bookkeeping services come in. As your preferred bookkeeping company, our mission is to provide you with affordable and personalized bookkeeping services that help you grow your business. When you don't have to worry about the day to day financial transactions, you can free up your time to focus on other important tasks in your business. Our goal is to provide you with a hands-free bookkeeping experience.  When you choose Bookkeeping by Angie to take care of your bookkeeping needs, you will obtain the following results:
Manage your cash flow
Organize your current bookkeeping system
Implement more streamlined bookkeeping systems
Detailed and accurate reporting with the latest accounting technology
Track your cash flow to improve sales and profits
The one thing that small business owners need more than time and money is a peace of mind. When you are trying to do everything in your business, it can cause more harm than good. This is why it's crucial to seek the help and support of qualified experts that can help you grow your businesses. Bookkeepers are no exception. In fact, a skilled and experienced bookkeeper can help you grow your business exponentially. Whether you choose to have a bookkeeper on retainer or hire on an as needed basis, the decision to do so will help you improve your bottom line. Many small businesses achieve the following benefits from these Spicewood bookkeeping services:
Save time by freeing up their administrative work load
Save money by reducing unnecessary costs and expenses
Avoid tax penalties and fines by staying compliant with tax laws and regulations
Increase their profits by carefully managing their cash flow
Spicewood bookkeeping services for CPAs and small businesses
At Bookkeeping by Angie, we offer a wide variety of virtual bookkeeping and outsourced accounting services to small businesses and CPAs alike. Whether you are looking for a personalized bookkeeping solution or you would like virtual accounting, we can help. We provide the following bookkeeping services in Spicewood and throughout the Texas Hill Country!
Personal bookkeeping services
Business bookkeeping services
Profit and Loss analysis/Financial reporting
Accounts payable
Accounts receivable
At Bookkeeping by Angie our goal is to provide effective solutions to your business needs in a timely manner. Whether you have experience working with a bookkeeper or this is your first time, we want your experience with us to be memorable. This is why we create systematized processes and procedures while following best practices to support your business needs. Call us today and ask us about which of our bookkeeping solutions is right for your business!
We provide Hill Country bookkeeping services and support in the following areas:
Contact us today and let us help you with all of your bookkeeping needs! We are bookkeeping professionals you can trust!