Leander Bookkeeping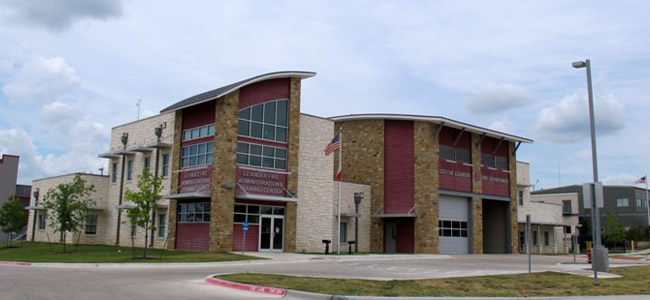 Leander bookkeeping services
If you do not have the skills or expertise to maintain your financial records or manage your books, it's highly advisable that you invest in the services of a bookkeeper. Choosing to hire a bookkeeper can help grow your Leander business substantially. A reliable Leander bookkeeping service will help you organize and manage your books. This way you can keep track of your finances and make solid business decisions to improve your business. The help and support of a professional and detail-oriented bookkeeper can help you obtain the following results:
Save money by reducing costs and expenses
Save time by having an experienced professional manage your books
Increase profits by tracking your daily income and determine what's working and what's not
Decrease turnover rate – no need to continue to hire a bookkeeping employee when you have a bookkeeping service that handles your books
Decrease stress– A bookkeeper will take care of all the administrative tasks and paperwork that comes along with managing your books. This way you can free up your time to focus on other important business functions

Why do small businesses in Leander choose our bookkeeping services?
At Bookkeeping by Angie, our bookkeeping team is dedicated to providing you with a stress-free bookkeeping experience. This is why we are committed to providing you with effective and efficient bookkeeping services in a timely manner. We understand how challenging it is to operate a small business in Leander and throughout the Hill Country. This is why we take our time to understand your goals, and create a plan to help you achieve them. As a client of Bookkeeping by Angie, you can expect professional service, timely reporting, knowledgeable staff, and, consistent results. Our Leander bookkeeping services include:
Cash flow management
Accounts payable
Accounts receivable
Bank reconciliation
Financial reporting
P & L analysis
Virtual and outsourced accounting services for small business and CPAs
How can our Leander bookkeeping services help you grow your business today?
As your trusted bookkeeping partner in Leander, we want to make sure your experience with us is as effortless as possible. This is why we provide you with timely reporting and consistent results. Whether you need assistance with tax preparation or you need to implement effective systems and procedures to manage your books, we have you covered. Our bookkeeping services in Leander provide the following benefits:
Never worry about missing a tax deadline
Stay in compliance with tax laws and avoid costly fees and penalties
Organize your books and take control of your finances
Detailed-oriented reporting to help you understand the financial health of your Leander business
Implementation of effective systems using the latest accounting technology and software for more efficient business operations
Reduction of arbitrary expenses
Increase your profits by making solid business decisions based on financial reports
Leander bookkeeping services for businesses in the Texas Hill Country
When you have a detailed-oriented and experienced Leander bookkeeper in your corner, you will get the control you need to manage your business income. At Bookkeeping by Angie, we offer a wide array of bookkeeping services that help contribute to your bottom line. If you are new a small business owner who needs to understand how bookkeeping works, or if you are an established Leander business owner in search of a professional bookkeeper, we can help. We do all the bookkeeping grunt work for you so you can focus on growing your business.
Serving businesses and CPAs throughout the Hill Country!
In addition to providing bookkeeping and accounting services to small businesses and CPAs in Leander, we also provide virtual accounting and outsourced services to the following areas in the Texas Hill Country:
Contact us today to discover how you can grow your business with our affordable Hill Country bookkeeping services.