About Angie
Hill Country bookkeeping services

(512) 541-9915
Bookkeeping by Angie is a professional bookkeeping and accounting service owned and operated by Angie Stout. Angie provides reliable, consistent and accurate bookkeeping services to help businesses increase their bottom line!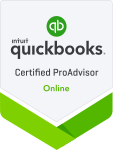 Find out more about Angie and her accounting services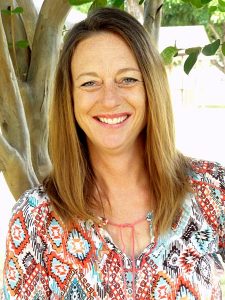 Prior to Bookkeeping by Angie, Angie gained a diverse background in assisting business with their bookkeeping needs as well as owning and operating her own small businesses. Her interpersonal skills have enabled her to play an important role in the sales and profitability of different companies such as Data Security Company, Buffalo Americas, and EZCORP. Also, her strong attention to detail and ability to provide clear and accurate records led to a higher selling price of one of her client's companies.
Why choose Angie as your trusted bookkeeping partner?
With her diverse background and vast knowledge, she has been involved in many phases of office management, bookkeeping, QuickBooks management, and business operation. Her commitment to excellent service has built her a solid reputation as a friendly, professional and reliable bookkeeper in the Texas Hill Country. She is dedicated to providing services that reduce costs, focus on automation, improve efficiency and increase profits. As a former teacher, Angie is friendly, warm, accessible and caring. She goes above and beyond to exceed her clients' expectation of excellent service.
Angie graduated from the University of Texas with a Master of Professional Accounting as well as a Bachelor of Business degree. During her free time, she likes to give back to her local community. She volunteers for the Texas Association of Vietnam Veterans and has helped build ramps with the Texas Ramp Project.
Discover what kind of services Bookkeeping by Angie can offer you!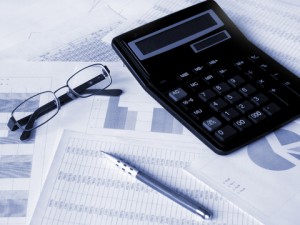 As your accounting resource, Angie will provide you with timely and accurate financial reports. Depending on your individual needs, she will reconcile all your data on a monthly or quarterly basis. After Angie provides you with a detailed report of your financial income, she will discuss payments due, cash balances, accounts receivables and any discrepancies found. Her main goal is to help you reduce any unnecessary expenses while helping you grow your Hill Country business.
While Angie offers a wide selection of  bookkeeping services, here are a few of her services that can contribute to your bottom line.
Accounts receivable – prepare customer invoices, estimates, credit memos, and statements, post customer payments, A/R reports and analysis
Accounts payable – Implement strong purchase processes, prepare 1099s , enter purchase orders , process vendor orders and cut checks
You can feel confident knowing that your QuickBooks data is reconciled and ready for accurate reporting each month.
As a trusted bookkeeping service, Angie provides a wide selection of bookkeeping services for small businesses, CPAs and independent business owners. The services she offers include:
Accounts payable
Accounts receivable
General ledger management
QuickBooks management
Bank reconciliation
Profit and Loss analysis
Cash flow management
Virtual and outsourced bookkeeping services
Personal bookkeeping services
Business bookkeeping services
We provide fast and reliable accounting services throughout the Hill Country. Some of the areas we service are:
Contact us today and discover how using Bookkeeping by Angie services can help you increase your profits!