Marble Falls Bookkeeping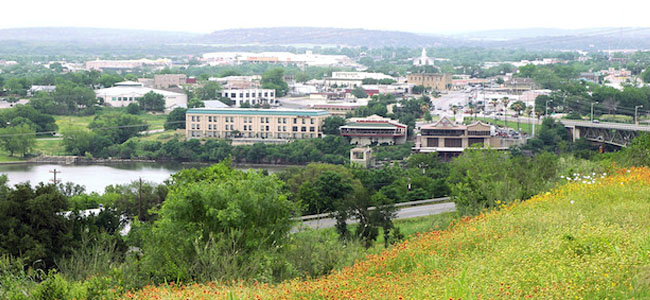 Marble Falls Bookkeeping services in the Hill Country
When it comes to running your small business, you need trusted partners to help you maximize your profits and increase your bottom line. One of those partners is a qualified and experienced bookkeeper. A dedicated bookkeeper will be able to help you improve your cash flow, reduce unnecessary costs and expenses, and help you become more organized.
Marbles Falls bookkeeping services you can afford
At Bookkeeping by Angie, we provide professional bookkeeping services to small businesses in Marble Falls and throughout the Hill Country. We understand how stressful it can be to run a small business and not have enough time to focus on things that really matter; like cash flow. When you choose a bookkeeping service, you are getting more than a company that helps you manage your books; you are getting a reliable partner who can help you improve your profits.
Most small business owners feel they simply can't afford a bookkeeper and it's an extra expense. In fact, the decision to hire a bookkeeper is an investment that can save small businesses time and money. Whether you are a small business in Marble Falls that is just starting out or you've had your business for many years, Bookkeeping by Angie offers a wide array of bookkeeping services that can help you grow your business and give you peace of mind.
How can Bookkeeping by Angie support your small business bookkeeping needs?
If you are looking for a skilled and detail-oriented bookkeeper, you are in the right place. For over 20 years, Angie has been providing bookkeeping services to small businesses and CPA's throughout Central Texas. Her vast knowledge and expertise is what sets her apart from other bookkeepers. The benefits you can expect while working with Bookkeeping by Angie include:
Keep track of your income streams and cash flow
Implement effective systems to organize your bookkeeping
Provide accurate and detailed financial reports and analysis
Reduce unnecessary costs and expenses
Help you understand and avoid tax penalties
Make sure you never miss an important deadline
Discover the many benefits of utilizing Marble Falls bookkeeping services to help you grow your small business
You already have your hands full trying to run your small business; you don't need the extra hassle and stress managing your bookkeeping. That's why founder of Bookkeeping by Angie, Angie takes her time to get to understand your business, focus on your needs, and helps you craft a plan to achieve your financial goals. When you have a fast, friendly and reliable bookkeeping service in Marble Falls, you can experience the following benefits:
Save time– Our bookkeeping staff will take care of all your bookkeeping needs. We will collect all your receipts, checks and payments and enter them into your bookkeeping software for you. This way you can focus on more essential tasks that grow your business.
Save money– Our bookkeeping staff will analyze your books and determine what expenses are not necessary and need to be cut. They will keep track of your cash flow.
Give Peace of mind- There is nothing more frustrating than running around trying to collect payments and enter receipts when you have other critical tasks to perform. When you have a bookkeeper handling your books, you don't have to worry about stress and frustration. Your dedicated bookkeeper at Bookkeeping by Angie will handle all of your bookkeeping needs.
Marble Falls bookkeeping services for small businesses and CPA's
As your trusted bookkeeping partner, we have virtual bookkeeping and accounting services for small business and CPAs that include the following:
Business bookkeeping
Personal bookkeeping
Accounts payable
Accounts receivable
Profit and Loss analysis
Financial reporting
Let us help you grow your business with fast and reliable Hill Country bookkeeping services today!
Whether you need tax support, to manage your books, or keep track of your income streams, the professional team at Bookkeeping by Angie can help. Call us today and discover how we can help you grow your business with our fast and reliable bookkeeping services in Marble Falls.
In addition to serving small businesses in Marble Falls, we also provide bookkeeping and virtual accounting services in the following areas throughout the Texas Hill Country:
Contact us today for more information on how Bookkeeping by Angie can help you!