Burnet Bookkeeping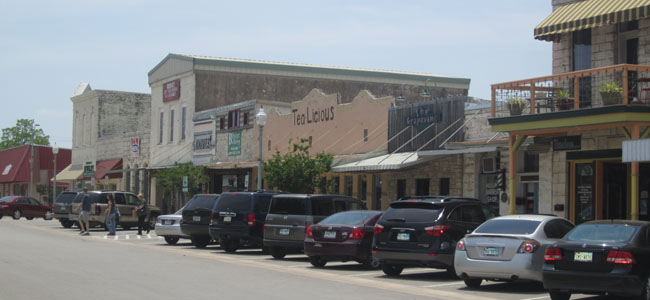 Burnet Bookkeeping Services
As a small business owner, you already have enough on your plate. There's simply not enough time in the day to handle all of your day-to-day tasks, manage your staff, and keep your books. In most cases, a lot of small businesses' books are disorganized because they simply don't have time to manage their books or they focus on other critical tasks.   This is why it's essential to seek the help of a skilled and experienced bookkeeper.   Choosing the right bookkeeping provider can make all the difference in how you grow your business.
Burnet bookkeeping services that help you grow your business
If you are looking for a qualified bookkeeper in Burnet, you are in the right place. Bookkeeping by Angie provides timely and accurate bookkeeping services in Burnet, TX and throughout the Hill Country. Whether you are a start-up, established business or a CPA, Bookkeeping by Angie has a wide variety of bookkeeping services that matches your needs. When you hire a bookkeeper, you want to make sure that they can provide you with quality services that improve your bottom line! At Bookkeeping by Angie, we work with you to discover your needs and then craft a plan of action to help you keep track of your cash flow. As your trusted bookkeeping partner, we will work effortlessly to help you achieve the following:
Organize and manage your books
Set up effective and efficient bookkeeping solutions to help you manage your cash flow
Provide timely and accurate bookkeeping services on a consistent basis
Help you stay in compliance with tax laws and regulations to avoid penalties
Reduce unnecessary expenses
Burnet bookkeeping services you can rely on!
At Bookkeeping by Angie, we understand that you are busy and you have a lot to worry about. This is why we make every effort to ensure that you are satisfied with our bookkeeping services. Once you choose us, you can rest assured that we will provide affordable and accurate bookkeeping services in Burnet that is unmatched in the Hill Country. Whether you need us to manage your books, need monthly reporting or simply need to improve your cash flow, you can be confident when we are on your team you don't have to worry. With over 25 years' experience providing bookkeeping services; Angie is a professional bookkeeper who truly cares about her clients. When you have Angie as your trusted partner, you can feel at ease knowing the following:
You will improve your cash flow
You will free up your time to focus on more essential tasks
You will be more organized
You will save money by keeping track of your profits and loss
You will grow your business by getting detailed analysis and reporting
You will have peace of mind knowing your books are being taken care of
Why do businesses prefer Bookkeeping by Angie?
When you are looking for Burnet bookkeeping services, you don't want to hire just any bookkeeping service, you want a bookkeeper who has a proven track record and can offer results. However, you also want a bookkeeping company that is friendly and reliable. At Bookkeeping by Angie, we take pride in providing quality customer service to ensure that you are completely satisfied. We understand that you have a lot on your mind, and you don't need any added stress. So we strive to make sure you are getting the bookkeeping services you need in a timely and accurate manner.   When you choose us as your bookkeeping partner, you will experience the following.
Friendly service
Reliable service
Timely and accurate service
Dependable service
In addition to a wide array of Burnet bookkeeping services, Bookkeeping by Angie also offers outsourced and virtual accounting services to small business and CPAs throughout the Hill Country.   These services include but are not limited to:
Accounts payable & Accounts receivable
Business bookkeeping
Personal bookkeeping
P & L analysis
Financial reporting
And much more!
Whether you need personalized bookkeeping services or virtual accounting solutions, Angie can help.
We service a wide array of areas throughout the Texas Hill Country!
Our bookkeeping services are not only limited to businesses and professionals in Burnet. We also provide timely and accurate bookkeeping services in the following areas of the Texas Hill Country:
Call us today and discover how partnering with a bookkeeper can help you organize your books, increase your profits and give you a peace of mind!